What are the 5 different ways to protect your roof from the strong winds?
The roof is the most solid and the most delicate part of the structure of the house. When a storm hits your area, the first thing which gets affected is your roof. Barely anyone takes attention to the roof, let alone its maintenance. This can cause serious damage to your homes when the storm hits and you will be left with nothing but a hole inside your roof. Hence, taking help from professionals like Melissa Tx Roofing Pro should be on your list as you prepare for the stormy winds. Nonetheless, here are % different ways to protect your roof from strong winds: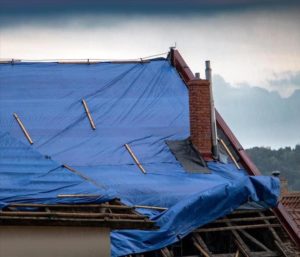 Nail Loose Shingles – On numerous occasions, we tend to ignore shingles thinking that they're in good condition. However, it is in the best interest to check for loose shingles. Iron nails on the shingles get rusted after some time due to climatic conditions leading to loosened shingles. Use a hammer and nails to secure the shingles, fixing them properly. Applying a waterproof layer under the shingles can also be of help.
Safeguard Metal Roofing – Metal roofing play a crucial role in keeping the roof strong and sturdy. Melissa roofing contractors put extra attention on safeguarding metal roofing. Metal roofing can be secured using bolts or screws. Keeping it secure won't let the winds affect these.
Check Outside of the roof – Whether it's going to be a stormy season or not, regular checks of your roofs are crucial. Melissa roof repair suggest inspecting the vents, drains, and gutters. While inspecting, if you find anything coming out, you need to fix it right away before it turns into a serious problem.
Remove Trees Near The Roof – If you have trees near your roof or branches hanging on your roof then you must check and clear these before the onset of the winds. These hanging branches can fall off on the roof causing serious damage to the roof leading to holes in roofs during rains or storms.
Check Inside of The Roof – Check the attic to see if the roof sheathing is secure. You can use a hammer and nails to fix it by fastening it to the truss bracing.
Hence, it is essential to keep a check on your roofs before the stormy season and be prepared beforehand.