7 important ways to stop a roof leak in the rain
A leaky roof can be such a pain in the rainy season. If you don't fix a leaky roof, it can cause long-term damages. To prevent that, go through this 7-point guide to fix a roof leak on DIY mode.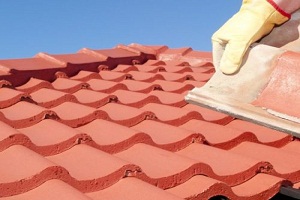 Locate the leak
It's time to get on your roof and inspect the structure for yourself to find any wobbly or misaligned construction or plumbing. Rule of thumb, follow the plumbing under or along the roof and you will spot the leak.
Remove obstructions
Once you spot the leak, just clear out any debris or vegetation from the spot and clean up there. Here you can apply a fixing material and just wait for it to dry and plug the leak.
Use roof tar
Another alternative is to use roof tar. Once spread on the spot of the leak, the tar can solidify and prevent water from entering your interiors.
Spread tarpaulin
If you face frequent rains, a better solution is to just affix tarpaulin over the possible spot of leaky roof. Get it installed from Melissa Roof Leak Repair contractors.
Replace faulty shingles
At times, broken or uprooted shingles can also let water in. So just replace these shingles with new ones to arrest the roof leak.
Install PE plastic cover
Polyethylene or PE plastic covers can work wonders when it is not possible to wait for fixing solutions to dry up. PE covers are easy to put over your roof and you are good to go.
Get an expert on board
Sometimes, DIY may not be the answer to your roof leak in rain. A smarter thing to save time and effort is to call upon Melissa Roofing Contractors and fix your roof leak after giving you an estimate.
In conclusion, you must not wait for a roof leak to spoil your house. Apply these 7 tips and you can breathe easy during the rainy season. Just get Melissa Tx Roofing Pro Company on board and fix everything at a reasonable price.