Here are the important things to consider during new roof installation
On an everyday basis, new homes & commercial properties are being built in the Texas region. Hence, the need of roofing contractors has increased a lot.
There are many contractors who help out in Melissa Tx Roof repair as well. With so many options, it can be quite confusing to select the right roofing contractors in Melissa, TX.
We personally advise you to opt for Melissa Tx Roofing Pro as they are backed with skilled professionals who can handle all your roofing work in a very efficient manner.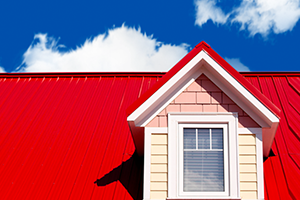 So, in this blog, we would talk about the important things to consider during new roof installation. Let us have a look:-
Material 
The type of material that you select for the roofing system would have a major impact on its physical appearance, durability, cost and longevity.
There are also certain areas that has building codes and thus you should have a word with the local authorities before selecting the roofing material.
Other than this, there are certain neighbourhood who have strict aesthetic requirements. Hence, you would have to deal with all of these.
Budget 
Budget is an important factor to consider if you are looking out for home improvement project.
The matter of fact is that Asphalt shingles are the least expensive while slate is the most expensive material.
So, the companies that are specialized in roofing can help you to select a system that can fit into your budget. Further, you also get an option to browse through their inventories and thus you would be able to compare all the options.
Architecture Style 
The architecture style of your property would have an influence on the kind of roofing system that you select. Most of the homes in this area tend to use the asphalt shingles but there are homeowners who are willing to spend extra money such that architectural integrity can be maintained.
Most of the roofing experts recommends you to install a system that can match with the style of your property.
Color 
Color is an important aspect when it comes to the roofing system. It is seen that dark coloured roof normally retains a lot of heat while light coloured roof normally repels it.
Additionally, you need to consider the climate where you are living. Moreover, select a roof such that energy bills are kept low.
Final Verdict
Above are some of the factors that would come handy for you when it comes to new roof installation. Moreover, preference should be also given to your personal taste when the roof is being installed in your property.
In this way, you would be able to select a roof that can truly match with your property. So, in case you have any queries, then do let us know in the comment section.