Should I Replace or Repair My Wooden Fence?
Wooden fences can indeed be a great addition to any given home. They add security, privacy and value to the property and at the same time it looks quite attractive.
However, you should keep in mind that wooden fence doesn't last forever and thus it would need maintenance on a regular basis ibn order to function properly.
So, if your fence is warping, rotting or falling down, then it is very important that you take care of it with complete replacement or repair.
If you reside in Melissa, Texas locality, then it is very important that you get in touch with a good fence company in Melissa.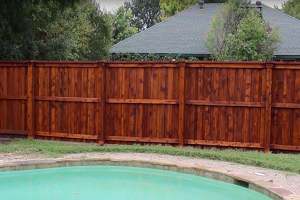 Once such company is Melissa Tx Roofing Pro. They are a renowned fence company and they have been part of this industry for over a decade.
So, in this blog, we will talk about when you should repair or replace your wooden fence.
When to repair the wooden fence?
If you are having a wooden fence that is in good shape or completely new, then you need to seal it after a certain period of time especially if you are residing in an area that has a humid climate.
It is recommended that resealing be done once in a year.
So, the next question that must be coming in your mind is when the wooden fence should be repaired?
Well for that, you need to inspect the fence at the ground level where usually you will find the rot.
Some of the other signs include holes, cracks, discoloration, warping, splintering and leaning.
So, if you find any of these signs, these repair the fence immediately in order to prevent any further problems.
When should the wooden fence be replaced?
Your fence is perhaps one of the first thing that comes into notice when someone visits your property.
So, if you are inviting some guests or if you are looking to sell away your property, then a rundown fence can surely be a turnoff and indeed give a very bad impression.
Additionally, there are different homeowners association that impose rules of properly repairing and maintaining the roof as a dilapidated fence can completely make the neighbourhood look bad.
You should get in touch with a professional if :-
The wooden fence has been neglected for over a period of time and the damage imposed upon is quite substantial. For instance, if more than a quarter of the fence has been rotted, then it is better to replace it rather than repairing it.
The wooden fence has been damaged by insect pests or termites.
The wooden fence has been hit by a falling tree or a vehicle.
The wooden fence is aging and won't last for long. It is expected to last for about 5-10 years for pine, 20+ years for a treated lumber, 15-25 years for cedar and about 4-7 years for spruce.